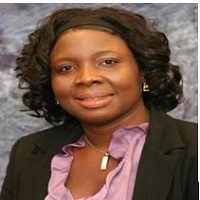 Advisor
Brief info
Dr. Jackie Anim has over 25 years of materials and process technology solutions experience for plastic applications in automotive and medical technology environment. As a principal materials engineer for Ethicon, a subsidiary of Johnson & Johnson that produces surgical devices, Jackie currently serves as a cross sector  subject matter expert for the company and in her role, she provides leadership and direction in the identification and selection of polymer base materials across Johnson and Johnson (JNJ).
In 2019 Jackie was voted Professional Engineer of the Year in her field of Engineering, and in the same year, Jackie was honored as the 2019 Woman of Excellence/Industry Leader in her field of engineering by Professional Organization of Women of Excellence Recognized (P.O.W.E.R).  In 2015, Jackie received the JNJ Global Surgery Award for Scientific Excellence for her role in leading the development and implementation of an electro-mechanical proprietary material for harmonic powered devices.
Extensively published in trade publications, journals and reviewer of three polymer processing and medical device application textbooks, Jackie is an active participant and a presenter, panelist and a keynote speaker at trade shows such as MD&M and SPE Medical Plastics MiniTec.
Jackie earned an MS in Chemical Engineering from the University of Dayton in Dayton, Ohio and a BS degree in Chemical Engineering from University of Science & Technology, Ghana.
Jackie is a member of SPE and a member of AIChE. She has 15 publications and 10 patents relative to plastic transformation engineering and applications. Jackie recent lead a team of fifteen (15) key industries in the creation of a governance around the definition for medical materials and pharmaceutical packaging materials a critical unmet need for the medical device industry.